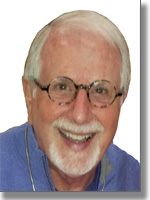 Continuing Education
I was talking to my doctor and he mentioned that he was going out of town for some specialized training. My doctor has been a physician for many years. I was inspired that he was eager to learn new ways to improve his practice. This brings me to the main subject for this months' newsletter ... TRAINING. We have seven new training videos. Five of them are complete revisions and we've added two new ones.
The five that have been redone are the Overview, Quick Start, Basic Searches, Advanced Searches, Print, Save, & Email documents. The two new videos cover PDF Readers and
How To Match A Floor Plan To A Street Address. Interwoven are tips and tools that will apply not only to The Inside Tract, but to other programs you use in your profession.
Every day the Ask Dean feature on our website brings many questions. Inquiries include: How do I search by model? How can I find a comparable? What do the numbers on the site plan mean? How can I determine where all the 3 bedroom models are located? The answer to these questions and many more are covered in these seven videos.
Recently, two REALTOR® friends of mine went to Las Vegas to see the Mike Ferry seminar. The four days they spent there helped rejuvenate them and sent them home inspired to put into action some of the new things they were taught. The wonderful thing about training is the opportunity to learn something new and useful. The benefit to our training is that you don't have to pay for transportation and you don't have to spend a whole day to do it. Just schedule five minutes in your busy day and play one of our videos. If you missed a point in a video, play it again.
Many of the questions on our Ask Dean link are now answered in these tutorials. So here's a teaser question: did you know that you can turn on "tools" in Adobe Reader and capture a floor plan or small area of a PDF document and paste it to a flier or other document? It is incredibly easy to learn. Just watch the videos.
So, like my smart Doctor, enhance your learning process. Click on any one of the videos…they're right on our home page at www.insidetract.net