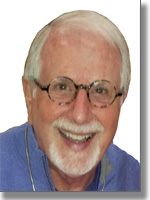 The good news today is that in 2013 homebuilders posted their largest increase in sales since 2004. According to the Orange County Business Journal, last year the 30 top builders sold 3,550 homes in Orange County. This was a 90% jump from 2012. Single family home sales reached the level of 2,479 units. That was a 100% increase over the previous year.
Much of this was due to new Master Planned Communities that recently opened. We saw the first section of Rancho Mission Viejo open their sales in a neighborhood called Sendero. Part of that section included the senior project named Gavilan.

Sales on The Irvine Ranch included a revival of the Portola Springs area with new projects being built on lots that were originally designated for projects started back in 2003. The areas of Stonegate, Cypress Village and Woodbury helped round out the increase in mid-county. New projects in Brea, Buena Park, Huntington Beach and La Habra were important as well.
I mention the Orange County Business Journal because as a business professional, I need to stay on top of all of the new projects, high end real estate sales and other facets of growth and change. For many years now, the OCBJ has done that for me.

As I write this, Orchard Hills in Irvine is getting ready to open sales on twelve new projects. This new area may be seen on the left as you come down the 261 Toll Road from Riverside County. The Orange County Association of Realtors® recently designated Orchard Hills (OR), Baker Ranch (BR) the Great Park (GP) and Cypress Village (CV) as new Areas for MLS. A couple of weeks ago, the new Baker Ranch in Lake Forest started selling six new Tracts by two different builders that include 18 models.
At The Inside Tract®, we make every effort to get the new home information in a timely manner. At this time we are adding the Floor Plans for about a dozen new projects a week.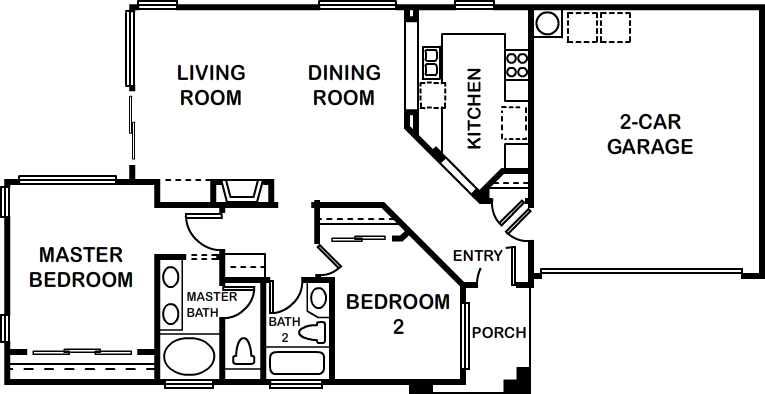 If you need a project that you can't find in the Online Service, please write us at the ASK DEAN link at our website. Give us the full address and Project Name. If we have the information, we will email it to you and take a credit from your account. It's just one more important part of our commitment to serve you and your customers. Along with this, watch for the new Brochure Button that I mentioned in the January Newsletter.
We get positive feedback everyday from customers about our excellent service. In one case, I received a call from a non-subscriber inquiring whether we had a floor plan for a specific project. A new potential customer of hers had requested it. The Agent said that she would get back to us.
A couple of days later, I was speaking with one of our longtime subscribers who relayed the story that she had just provided a buyer with a floor plan because as her client said, "the other Agent was going to get back to us about getting the floor plan."

Our subscriber was able to hand over the drawing in just a few minutes. The "new" clients ended up renting a place for a few months while the search for a million dollar residence continues. Think about the world around you. We Tweet, Text, Email and expect instant responses. Time is money and this technology situation is only going to get more competitive. Are you able to move with it?

According to Apple CEO Tim Cook, 170 million iPads had been sold as of last October. By now I suspect it's approaching 200 million. I am on my 5th iPad and use two of them all day long. I think it's the best tool for the real estate business that I have ever seen and my experience with computers goes back to 1971. A few months ago, I talked about the ability do a screen capture using the iPad and the iPhone. I still speak to many customers who do not use this extremely important feature.

Screen capture and the Snipping Tool are two of the most important applications used in running my business. Using these features allows one to get a floor plan, save it, then Email it in just a minute or two. To read more, check out our December, 2012 Newsletter.
Another "Techy Thing" that I am hot on are the new Nest products. Anthony Fadell served as the Senior Vice President of the iPod Division at Apple, Inc. from March 2006 to November 2008 and is known as "one of the fathers of the iPod" for his work on the first generations of Apple's music player. In May 2010, he founded Nest Labs. By October 2011, they announced their first product, the Nest Learning Thermostat. Nest was acquired by Google in January 20, 2014 for $3.2 Billion.

Living in the desert as I do, can bring some brutal heat in the summer months. I am of the opinion that I fully paid for my Nest within the first 6 months of use. The thermostat allows me to control the temperature while away from home and much more. Now Nest has announced the new smoke detector. You can learn more at Nest.com. Oh, and no, I don't own stock in it, but thought it might be a good talking point with your customers.

Thanks for reading and being supportive of what we have been doing as we now enter our 32nd year of assigning Tract Codes.

Sincerely,