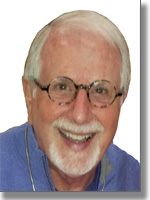 When I started The Inside Tract® 31 years ago, my goal was to help the Real Estate Professional keep up with all the new housing Tracts. I had planned to do just Irvine and Newport Beach. The thought of doing the entire county was not on my radar. I surmised I would be finished in a couple of years and then go back to investing. I had no idea the business would grow to more than 4,000 Tracts. In addition to Orange County, we have identified 1,700 projects in Riverside County and are busy adding the data to our program.
I bought my first home in the Eldorado Tract in Mission Viejo. It was 1967 and the 405 Freeway was not open. To shop for groceries, we drove to Santa Ana. Our friends said "You're moving way out there"?
It was the O'Neill Family who started the city of Mission Viejo, along with Donald Bren as a partner. Bren moved on to other magnificent things and the O'Neill family continued their own wonderful journey. So far the projects include Rancho Santa Margarita, Las Flores and Ladera Ranch.
This week brings us to their final enclave: Rancho Mission Viejo. We're going to see some badly needed 55+ projects and much, much more. As a side note, the O'Neill property was once so large that it included all of South Orange County plus the land that is now Camp Pendleton. This week marks the beginning of the first phases in the neighborhoods called "Gavilán and Sendero." Rancho Mission Viejo will consist of 23,000 acres with 6,000 acres of development and 17,000 acres of open space. Here is the link for more information http://ranchomissionviejo.com/. Try to get out there this weekend for the Grand Opening.
Eleven years ago we moved to Palm Desert to be closer to our children. We sold a home we had in University Park. It was one of the very first projects in Irvine and sold new in 1966 for about $23,000. A couple of weeks ago, I visited the Wm. Lyon Project called "Willow Bend." This new Tract is being built on an old school site just 6 blocks from where my home was. These new homes are priced at over $1 million dollars.
My take is the same today as it was 46 years ago…. Orange County is a great place to live and today is a now great time to buy. Prices will continue to climb. I mentioned visiting the new project in University Park, and in addition to that one, Wm. Lyon also has a new one called "The Branches" in Woodbridge. This too is a school site that was no longer necessary and we are seeing pricing up to $1.2 Million.
Last month I spent two days going to new developments. I started in Whittier at "The Gables" project and ended up in Irvine. I drove 85 miles and in my arms I had 41 new projects to work on. In a couple of weeks, I will be back as the building starts to heat up.
Before I leave you, there are two more subjects we need to cover. The first is in answer to the same question that I get over and over: "Dean, what are the steps you take to search a property?"
The first thing I do is to go to Google Maps. I type in the address and start my search. Google will allow me to zoom in close but I can see more if I sign in as a Google account user. You'll see that option to sign in or join at the top of the Google Map. It's worth the login.
On a side note, a couple days ago Google set me up as a Beta user for a whole new Google Mapping system that's coming. You may preview it at www.googlemaps.com/preview.
Continuing my path to search a property, having zoomed in on Google Maps, I make a mental note as to where the garage is located and also I count how many lots from the corner the property sits. Next I also look for fireplace locations in the roof top. After that, I log in to the Inside Tract program. The start begins by searching the street name and I never add the suffix i.e. Way, Dr, Ave, Blvd etc. When I find my Tract, I choose the Premium Report and click on the Site/Details, NOT the Floor Plan.
The site plans are really valuable and often hard to come by. We have several thousand but back in the late 1950's and 1960's they were almost nonexistent. Assuming we do have it, I count the number of lots from the corner and then look to see what plan it is.
The plan number is usually in the middle of the lot. The lot number is in a corner. This works best for detached units. For example, you might see a 3B. 3B would mean a plan 3 and the B is the façade or décor on the outside of the building. 3A may be Spanish, 3B Italian with a stone front and 3C has a small balcony with shutters. Those A, B, C options are purely cosmetic notations that relate to the elevation, not the Floor Plan.
The key to what I am looking for is the number 3 meaning that it's a Plan 3. Then I can look at the Plan 3 Floor Plan. When I open the drawing, I check to see what side the garage is on. Maybe I need to open the "FLIP" button in our program that is found next to the Plan name. The FLIP shows the reverse image. While viewing the plan, I look at the fireplace location to see if it agrees with my aerial view. Often you will see a 3BR instead of just 3B. The R represents a "Reverse" or Flip of the garage to the other side of the home. This R was added for use when comparing a field unit to the original models when the project was new.
Last, but what may be the most important is that our prices will be changing in mid-July. When I began this newsletter, I mentioned that we built our product for Real Estate Professionals. Because of our low entry pricing of only $25, we find that we have the public signing up and with that come questions to us that are better posed to the Real Estate Professionals who specialize in the area that the homeowner lives.
The minimum order will increase to $45.00. We will be putting a notice on our website directing the public to contact the "Real Estate Professional who farms or specializes in their area for a copy of a Floor Plan." I haven't yet talked to an Agent who wouldn't be happy to provide a potential client with a free copy of a floor plan. New Pricing will be effective July 20th, 2013.
Next month we will talk about some more new projects. Long term questions remain as to when will the 1,500 new homes be built in the Verizon Amphitheater? Will there be a new golf course in the future by the Lake Irvine? When will the new live-work units be built near the Birch Hills Golf Course? What's happening with The Great Park and much more? So stay tuned, thanks for reading and using our service.